Sustainability

Report

2019
Structure and Organization
STRUCTURE AND ORGANIZATION
Prima Sole Components is a single shareholder stock-company, 100% owned by BS Holding, whose registered office is located in Italy, in Torrice, in the province of Frosinone.
The governance structure provides a Board of Directors composed of five members remaining in office for three years. Its main duties include the definition of business strategies concerning the economic, environmental and social fields as well. The Chairman and Chief Executive Officer have ordinary and extraordinary administration powers with disjoint system.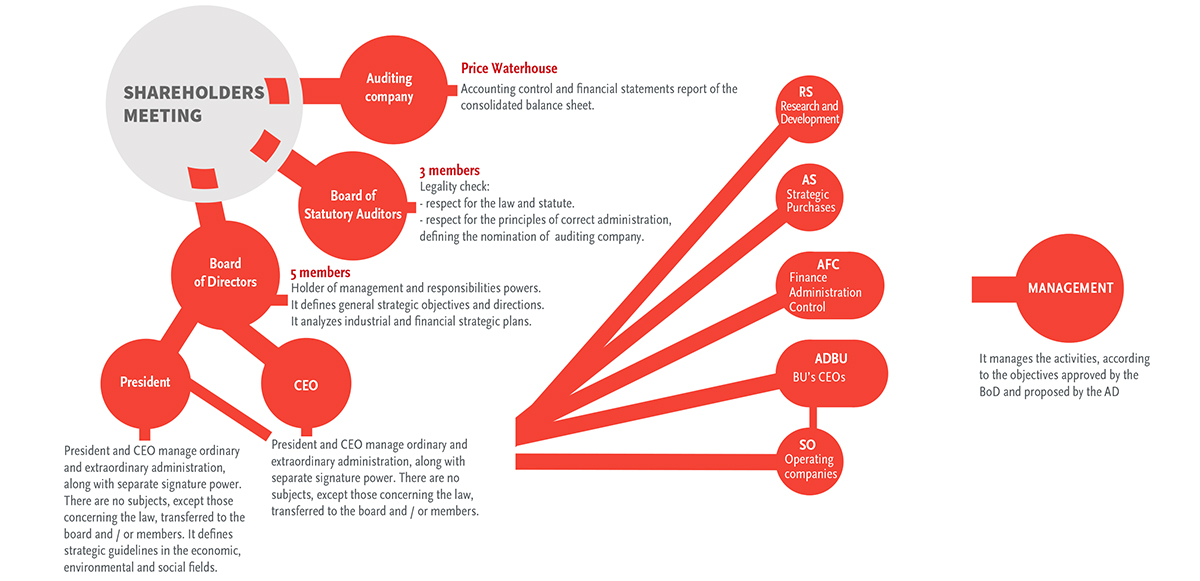 In the diagram below, it is possible to check all the companies subject to the present Sustainability Report. They correspond to those subject to the holding companies PSMM, Sole Components, Prima Components (Included the plant of Prima Components Paliano, taken over in 2019), Eldo Prima Components and TWICE PS.
The PSC business unit Gestione Partecipazioni, not present in the consolidated financial statement, the plant, which in the previous years was called PSMM Campania, is presently called in the chart below Prima Components Gricignano d'Aversa.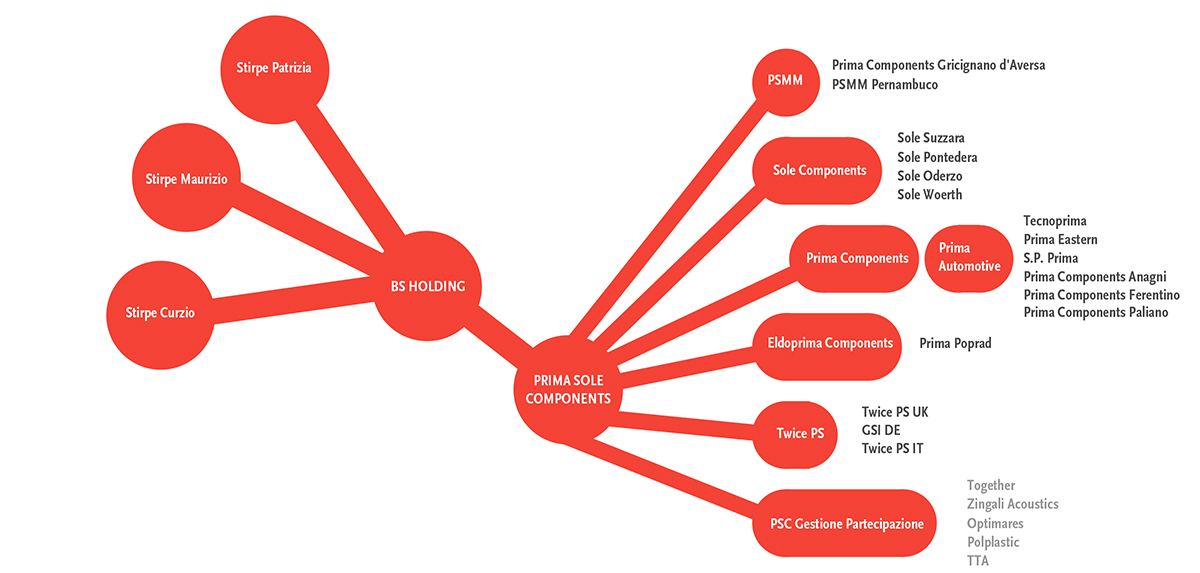 PSC plants are present in five countries: Italy, Germany, England, Slovakia and Brazil.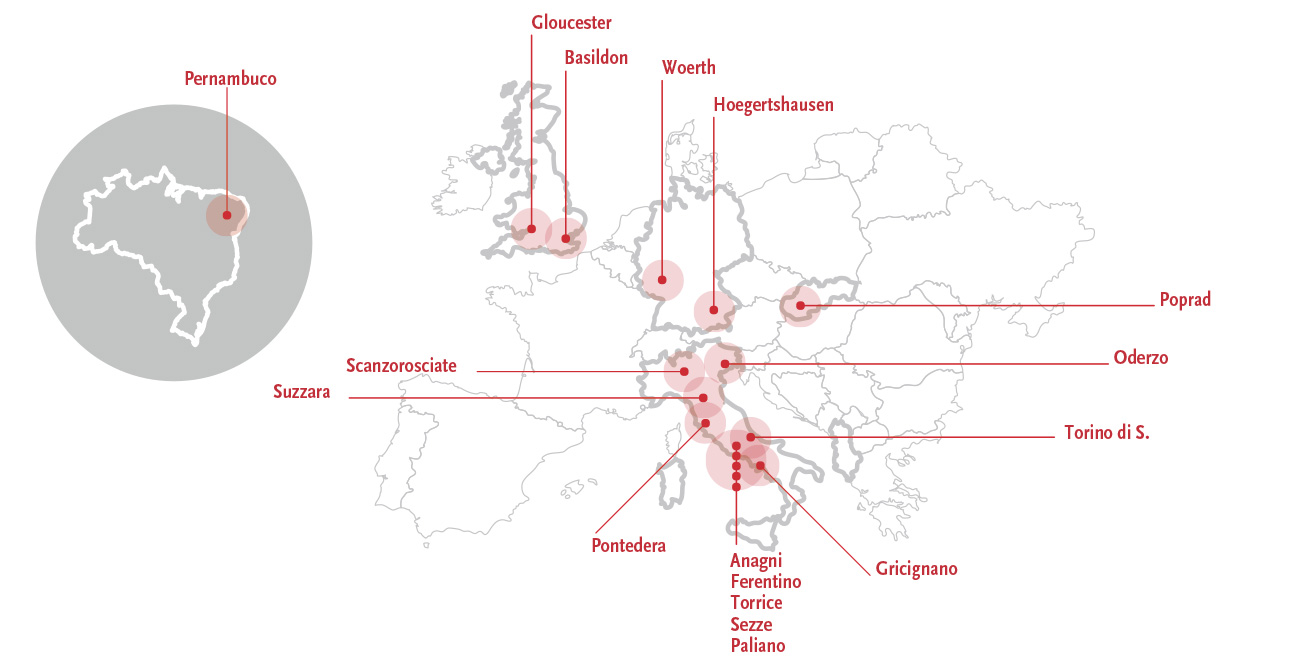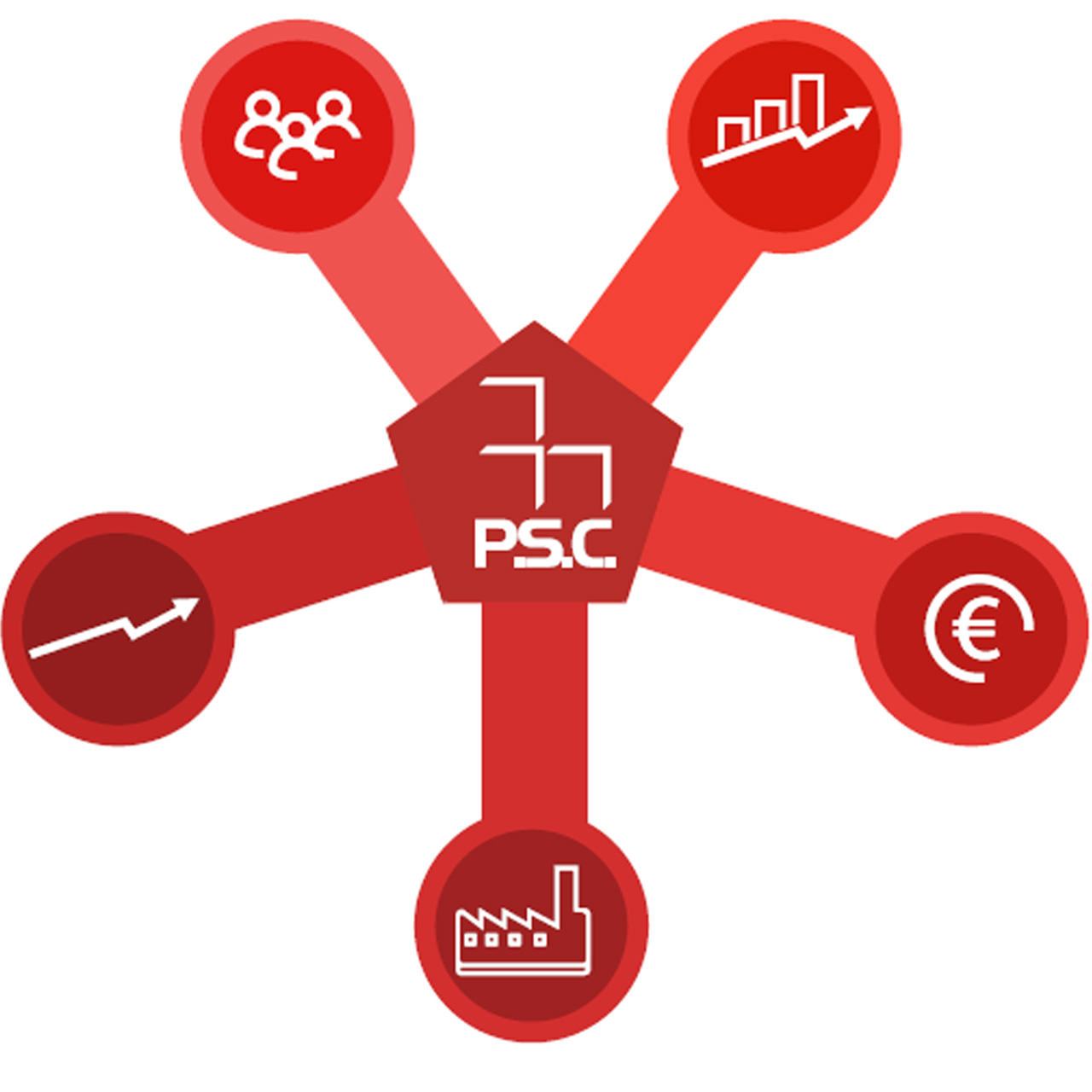 3139 Employees
Net turnover € 680.572.487
Share capital: € 454.153.066
Net capital: € 153.341.581
Loan capital: € 300.811.485
17 Factorys
Parts sold 121.079.068
---