Sustainability

Report

2019
Materiality Analysis
The analysis of materiality is the main reference established by the GRI Standards for drawing up the Sustainability Report. Materiality refers to the threshold when issues become important enough to be reported, since they influence the organization and its stakeholders in decision making, along with action and performance.
The process of material themes definition is divided into three points: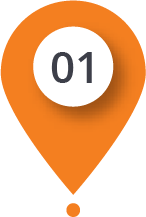 ---
Priority themes Identification for the company and its stakeholders.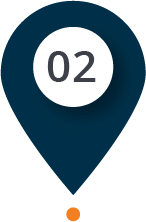 ---
The attribution of a specific relevance quantified thanks to a numerical index assigned to each theme, on a 1-5 reference scale ("No relevance" - "Very high relevance").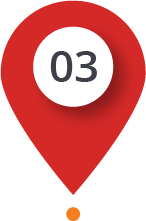 ---
The identification of themes reaching, at least, an "average relevance", which corresponds to a score of 3 on the reference scale. These are considered as material themes by the Company and PSC will undertake to implement concrete and coherent initiatives. The association between the themes of PSC and those of GRI Standards is constantly highlighted and issued in the GRI Content Index of the current report.
PSC material themes and the related definitions are shown in the following pages. In 2019 there were no main changes on the themes, compared to the previous year. In order to make their consultation easier and their tools management more effective, the material themes identified have been grouped into three macro-themes:

Macro-theme
Material themes
Theme definition

Generated Value

Risk management
Operate according to risks and opportunities in the economic, social and environmental field, for PSC operability and image.
Research, development and technological innovation
Research and technological innovation as strategic factors to increase our products competitiveness, in line with sustainable development.
Relationships with business partners
Relate to our business partners acknowledging value to cooperation, synergies and social responsible behavior, in order to achieve higher levels of knowledge and greater quality.
Customer satisfaction and quality of product
Customer care services and products development following high quality standards, as basic elements to establish a lasting relationship and mutual satisfaction.
Compliance
Guarantee compliance with mandatory or voluntary regulations through the employees endorsement and thanks to appropriate organizational and management models.
Responsible management of the supply chain
Involvement of the supply chain by sharing the principles, policies and tools for the sustainability and social responsibility.
Local communities
Attention and comparison with the local community expectations, through an open, transparent and constructive dialogue.
Macro-theme
Material themes
Theme definition

Workers

Well-being of employees
Generate well-being for employees, through an organization and environment that will foster our commitment for quality along with personal and professional satisfaction achievement.
Health and safety at work
Guarantee processes safety and workers' health protection throughout all procurement and production stages.
Training and staff development
Consider employees as a fundamental element of the company's value, who shall grow through some training appropriate for the development of individual skills.
Equal opportunities and diversity
Enhance personal and cultural diversities of partners, suppliers and customers, avoiding discrimination and facilitating aggregation.
Macro-theme
Material themes
Theme definition

Natural resources and environment

Energy consumption
Responsible use of energy resources achieved, when possible, by technologies and energy saving activities along with renewable resources option.
Emissions in the atmosphere
Carry out operations, by taking the opportunities to prevent and mitigate emissions in the atmosphere, by protecting air quality and contrasting climate change.
Sustainable production
Opt for management of models in line with the best practices and international standards, in order to achieve measurable and certifiable sustainability objectives.
Waste management
Apply, when possible, the most effective practices for reduction, through prevention, and waste recycling.
Water resource protection
Responsible use of water thanks to technologies and policy aimed at reducing its quality, when taking it, and preserving the original quality.
Biodiversity
Consider biodiversity as a resource to be protected, as a common value, essential for the company, territories and related communities.
This Sustainability Report reflects the analysis of materiality carried out by PSC and in each section the points concerning the three macro-themes are described in details.
This approach allows a more flexible consultation of information and well represents our approach to sustainability, according to a model, which ranges from general to a more specific one.
---